#25 - Some Thoughts on Managing Uncertain Times from Marcus Aurelius
If you've recently found yourself watching CNN, refreshing Twitter, and eating chocolate, this may help
With everything feeling up in the air right now, history can provide some solace. COVID-19 is new, but pandemics aren't. Humanity has weathered storms like this before. And we'll weather this one. 
History also provides models for carrying on in tough times. Roman emperor Marcus Aurelius is a good example. Having led the empire through several wars and a deadly plague, he was no stranger to tough times. His private journals were published posthumously, providing a glimpse into how he managed through challenges. The quotations below come from the Gregory Hays translation of Meditations. They've helped me over the past few weeks. Perhaps you'll find them helpful as well. 
Seeking Tranquility
Maybe you've found yourself watching CNN while rapidly refreshing Twitter and eating chocolate. Maybe that's just me. Regardless, who couldn't use more tranquility right now:
"If you seek tranquility, do less." Or (more accurately) do what's essential - what the lagos of a social being requires, and in the requisite way. Which brings a double satisfaction: to do less, better. Because most of what we say and do is not essential. If you can eliminate it, you'll have more time, and more tranquility. Ask yourself at every moment, "Is this necessary?"  
On Pain
Pain is not unending. While it may not feel like it right now, this too shall pass: 
"In most cases what Epicurus said should help: that pain is neither unbearable nor unending, as long as you keep in mind its limits and don't magnify them in your imagination." 
Focus On What You Can Do
There's a lot that's out of our control right now, but there's still a good deal that we can do. Focus on that. Wash your hands. Check in with friends and family. If you're in a position to, donate your money or your time. Open your window at 7pm and give the healthcare workers on the frontlines of this war a round of applause. Practice kindness and humility: 
"The first step: don't be anxious. Nature controls it all. And before long you'll be no one, nowhere - like Hadrian, like Agustus. The second step: concentrate on what you have to do. Fix your eyes on it. Remind yourself that your task is to be a good human being; remind yourself what nature demands of people. Then do it, without hesitations, and speak the truth as you see it. But with kindness. With humility."  
Why Can't I Endure It?
Great question:
"Don't let your imagination be crushed by life as a whole. Don't try to picture everything bad that could possibly happen. Stick with the situation at hand and ask, "Why is this so unbearable?" Why can't I endure it?" You'll be embarrassed by the answer. Then remind yourself that the past and future have no power over you. Only the present."  
👉 If you enjoyed reading this post, feel free to share it with friends!
For more like this once every weekend, consider subscribing 👇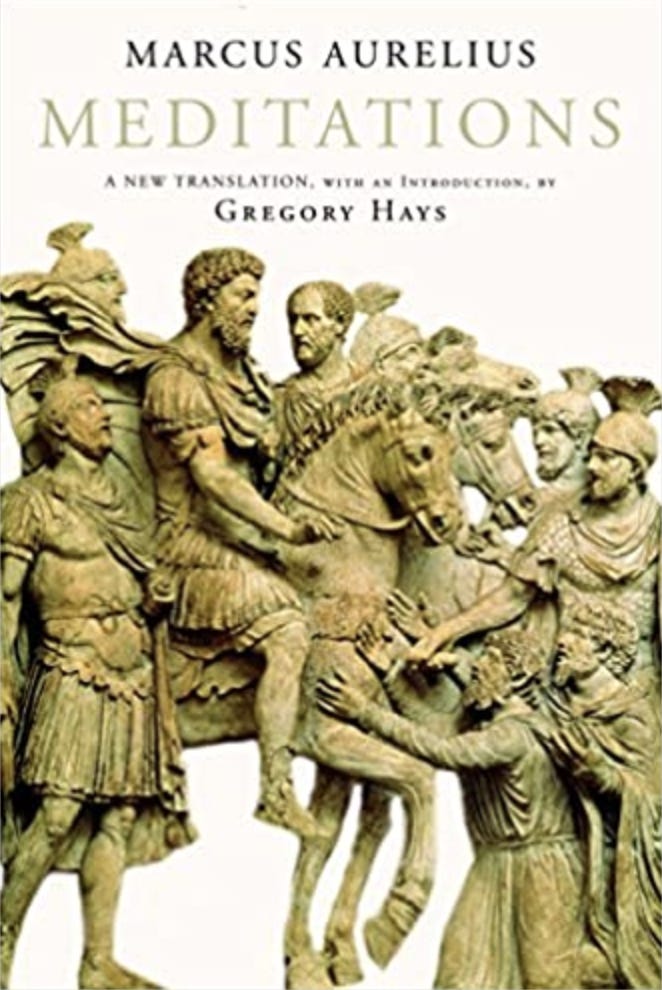 Stay safe. Wash your hands. Sympatheia.